Easter period draws to a close, and with it comes a brand-spanking new beta of Publii, version 3. With the basic functionality of the app in place, we've dedicated this month to improving flexibility, with many more options to manage and backup your files, create unique tag templates, or translate your theme into another language to expand your local reach. And as always, there's the usual batch of improvements, fixes and other snazzy extras that improve stability and make the user experience even more comfortable.
Want to try Publii beta 3 out? Download it now!
If you prefer to get hands-on with an update rather than reading about what's been added, then you can grab the Publii beta 3 download directly on the Download Page; it's right there in the header, you can't miss it! There's no need to uninstall Publii; the executable will automatically update pre-existing installations if it finds them.
For those of us who want to get the lowdown on what's actually changed in this release, stick around as we go in-depth on all the new additions, starting with the big features:
New Portfolio theme fit for the catwalk!
Our latest theme release offers an amazingly stylish look that's perfect for creative types that put visuals front and center. The big focus of this theme is on photos and images, and each aspect of the theme's layout will help to showcase your photography or design work.
Since new theme is portfolio-focused, the frontpage avoids simply listing large groups of article previews; instead, a frontpage slideshow lets users move between each post preview via scrollwheel, touch or arrow keys, and each preview takes up the full screen space to give each image time in the spotlight. This theme also boasts two tag layouts for displaying your posts that are perfect for portfolios; a standard grid layout, or a triple-image layout that's a little less uniform.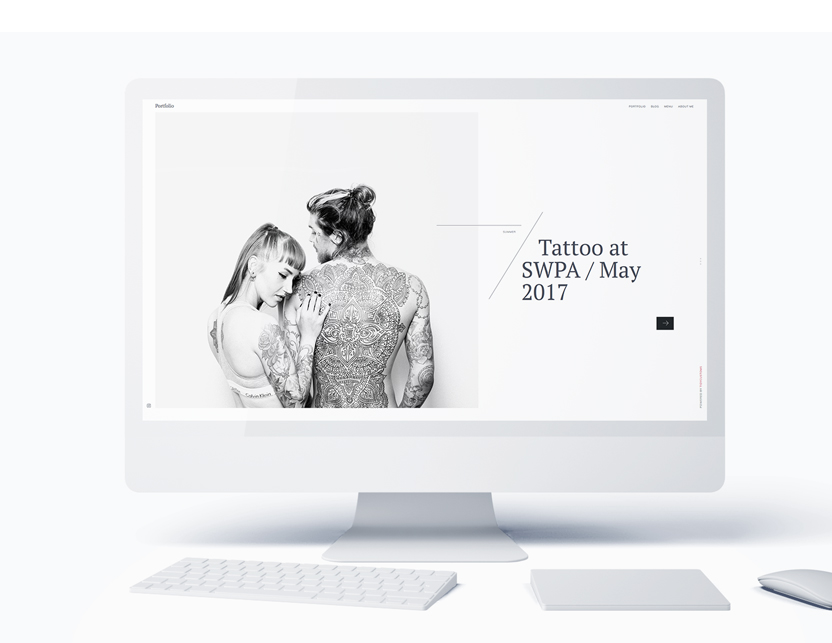 The options for customization in this theme are extensive to meet designers' needs; define image sizes in the previews, expand or contract the borders between images, and take advantage of the new post options to set which additional elements, such as a bio, appear on your posts. Text content isn't being ignored though; special typography additions include off-center text that can be floated left from the central text column, which looks great with quotations, as well as intro text that stands out at the beginning of the post.
So if you're into photography, visual design, art or architecture, then the Portfolio theme is one of the best ways to show off your work in a distinct, beautiful layout without sacrificing load-speed.
AWS S3 support added
The world is more interconnected that ever before, and this is demonstrated in the growth of cloud storage. From individual users saving their photos, to large companies running their multipurpose applications on large server clusters that allow their employees to connect from across the world, the cloud looks to be here to stay. In this release of Publii, support for one of the most popular cloud solutions, AWS S3 from Amazon, has been added, providing an alternative hosting/storage option for your static website.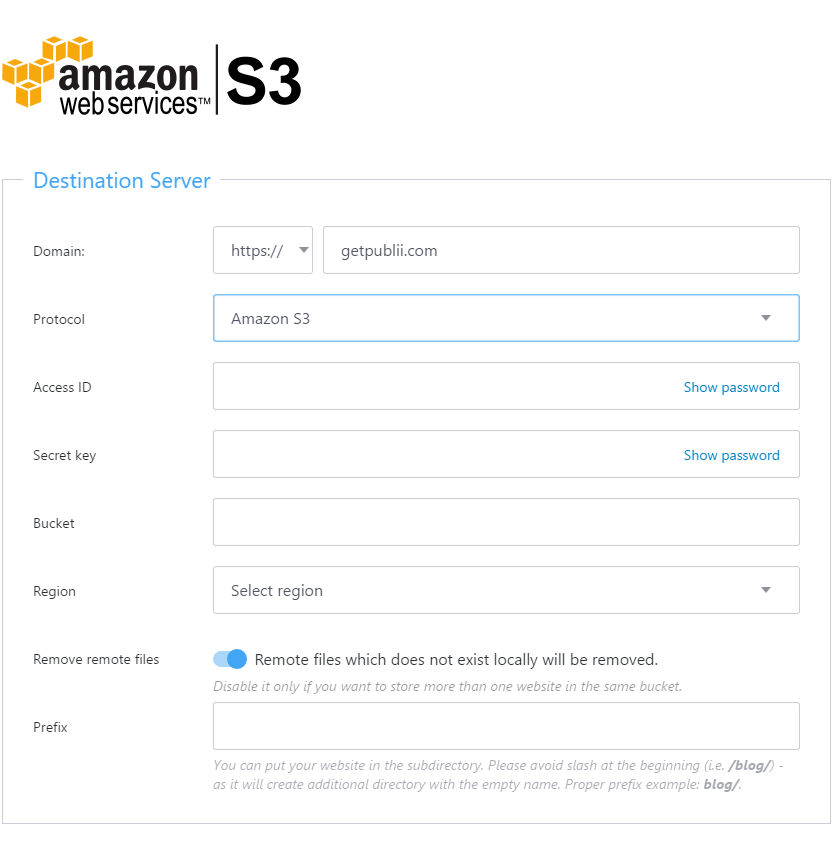 Backup and Restore your website files
Losing your work is no joke; after spending hundreds of hours getting your website just right and producing content that your audience will love, the thought of it all getting lost to a server crash doesn't bear thinking about.
Publii was already a bit easier to keep safe than other static website tools; being a local app meant that the files were always on your computer as well as your server. There's always room for improvement though, and the third beta includes a new backup and restore feature for even more piece of mind.

In the Publii main menu, you'll notice there's a new option; Backups. In this area you can instantly create a backup of your current website with a single click on the Create backup button; the newly-created file will be added to the list of available backups along with some useful additional info such as creation date and file size. When you want to restore your website from a backup, you just need to click the Restore button next to the backup you want to load in the listings; just remember that restoring from a backup will overwrite all your files, so if you haven't backed-up any posts you want to keep, make sure to do that first!
Of course, there's probably another question that really needs answering; where are your backups stored? Just like the local website files, a new option has been added to the Global Settings called Backups Location, where you can define the path where your backups should be saved, making it easy to save them to your DropBox, OneDrive or other cloud-storage folder for even more security in the face of disaster!
Get full control over your posts' layouts
The key part of any of your posts will be the content; without engaging content that's relevant to your audience, you just won't get the views. This doesn't mean that you shouldn't pay attention to other areas though; have a look through almost any article on any popular website and you'll see a multitude of engagement opportunities such as comments, author bios, social media share options and the like, which all contribute to helping the site establish an identity and start branching out across the web.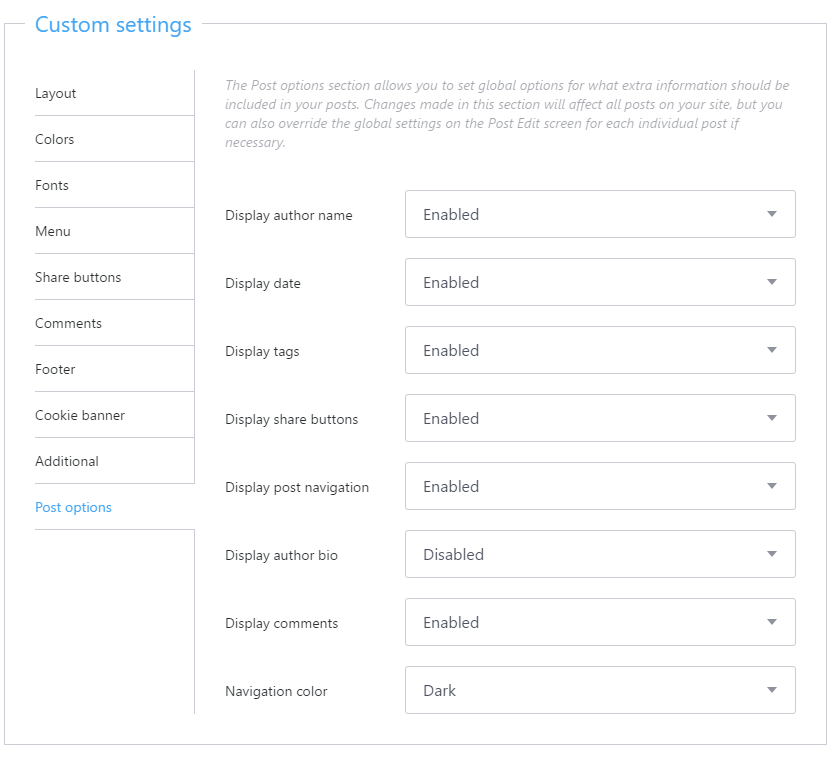 But not every post needs every possible extra attached to it. For this reason, the latest Publii beta includes support for themes to add custom post options, which you'll find demonstrated in the Custom Settings area for all of Publii's built-in themes. Here you can decide whether to display extras such as social media buttons, author name, post navigation and tags and many more. As well as the global settings that apply to all posts, you can also individually override the global settings in each post via the Post Edit screen, so if you've added simple informational post that doesn't need all the usual extras, you can set it up with ease.
Set your local website files location
Everybody has their own way of doing things when it comes to file management; some people just leave default locations on whenever they install an app, while others have meticulous folder structures that help them stay on top of their files; it's safe to say that this new feature is specifically for the latter type.

Prior versions of Publii used default file locations for storing website files, placing a Publii folder in the Documents section of the OS. The beta 3 release gets rid of this restriction, adding a new option in the Settings section of the Publii app that lets users define where the files for the websites they create with the app should be stored on their computer; perfect for those with a structured approach. This flexibility also means you can easily set your website files to be automatically saved to your favorite cloud-based service, such as Dropbox, giving you access to your updated website files wherever you go, even if you're working on a separate computer. 
SFTP with keys support added
We could all do with a bit more security; since websites created with Publii are static and the app is run locally, it's already far more secure than the average CMS. However, this makes it all the more important to ensure that the few potential avenues of attack are as safe as possible.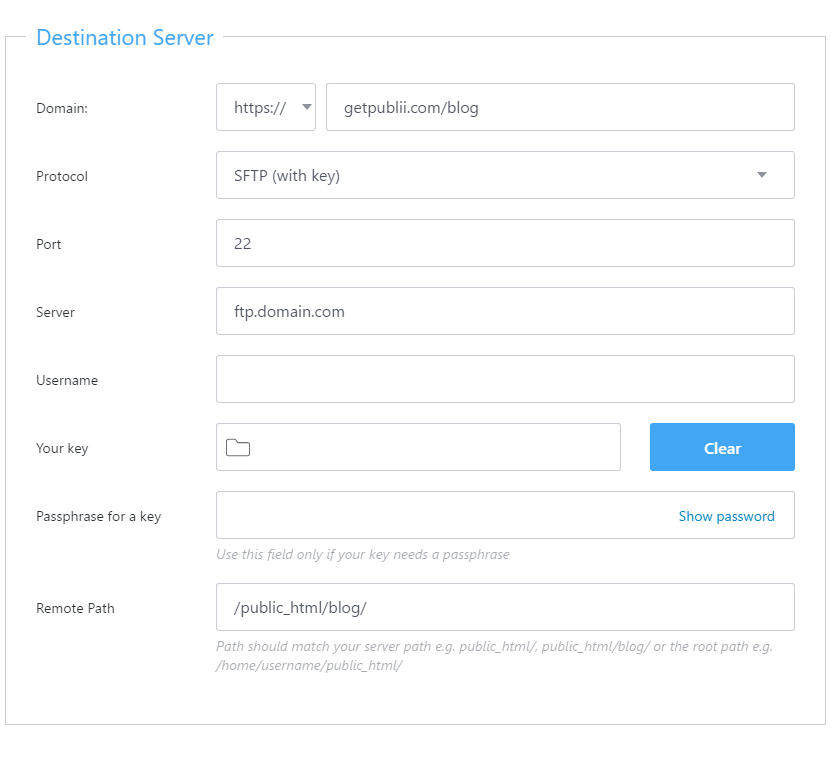 Earlier versions of Publii included support for uploading via standard FTP, which transfers data in plain text, as well as the more secure SFTP, which encrypts the data sent through the connection so that it can't be read in-transit. Using SFTP is a secure way to protect your FTP credentials, but the third beta of Publii includes yet another way to increase security even further; SFTP with keys.
If you're not too into the technical side of web-development, then you're probably wondering what's the benefit of keys support for SFTP connections. The answer is that it creates another layer of security that protects your data. The basic FTP connection sends data as text, so if the data stream is intercepted somehow then a hacker could get information such as usernames and passwords. SFTP encrypts the data before sending; basically, it scrambles the data so it can't be read, sends it, then unscrambles it when it reaches the end of its journey, preventing anyone intercepting the data stream from gaining any useful info from it.
With keys support, the data is encrypted as with standard SFTP, but the connection will also require a special private key that is unique to your system. If you've ever watched a spy movie, there's often a scene where a security door requires two keys turned at the same time to open it; keys support is kind of like that, but in digital form; if the user doesn't have a key that matches with the one on the server, then the data won't be sent. If having the ultimate form of protection for your website is a top priority for you, then keys support is just what you need.
Template support added to Tag pages
Templates are a great way to diversify your content; the right theme can include multiple layouts that you can use for your posts. However, previously tag pages didn't get any love; templates could be created for Publii posts only. This has been corrected in the beta version 3, which includes options for assigning tag templates on the tag management screen and support for adding tag templates into themes.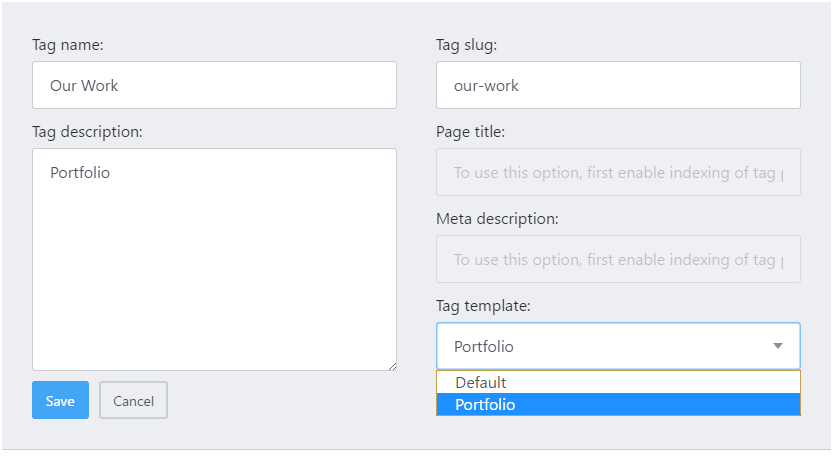 Theme translations now possible
English may well be a global language, but not every website needs to be global; often your website will be targeted at a niche group of users, or deal exclusively with content that's more locally-oriented and doesn't need to travel. If your audience are not English-speakers, then you'll be happy to hear that Publii themes now include a language file so that you can easily translate elements to your local language.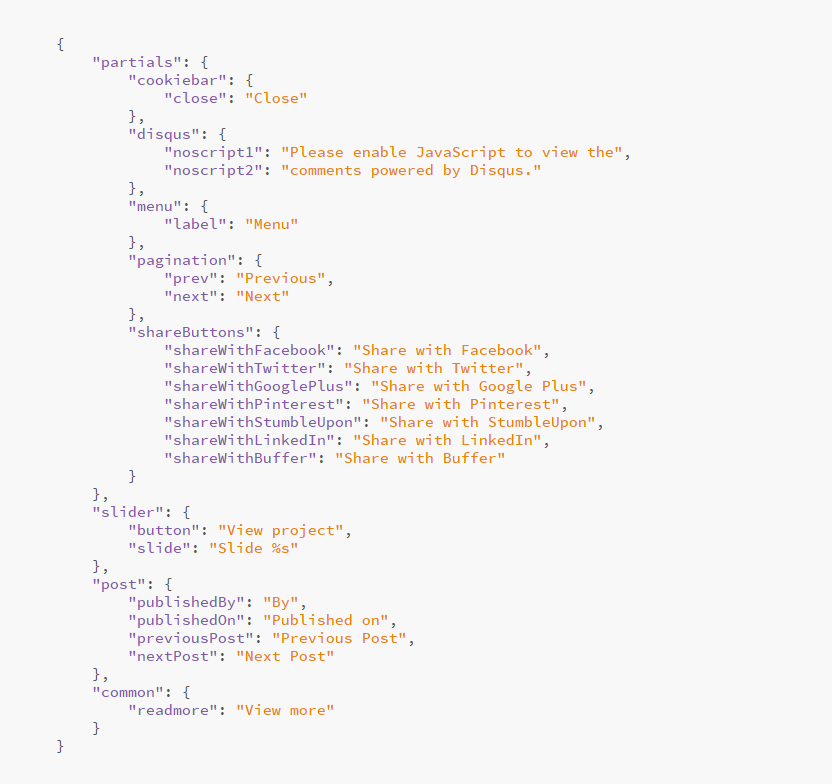 The language file that you can modify is a json that can be found in the main theme folder, with the filename that looks like 'themeName.lang.json' e.g. if you're using the Mercury theme, then the language file will be 'mercury.lang.json', and it is in the themes→mercury folder in your Publii site files location.
More flexible post display basic settings
We've added support for zeroes and minus-ones to Publii's post basic settings. We know that this doesn't sound particularly exciting on paper, but it does clean up some of Publii's basic functionalities. One of the most basic options you can change is the number of posts per page, whether that's on the author page, or a tag or frontpage listing. However, previously the only options were to display a defined number of posts, or to display all posts by setting the number of posts to '0'.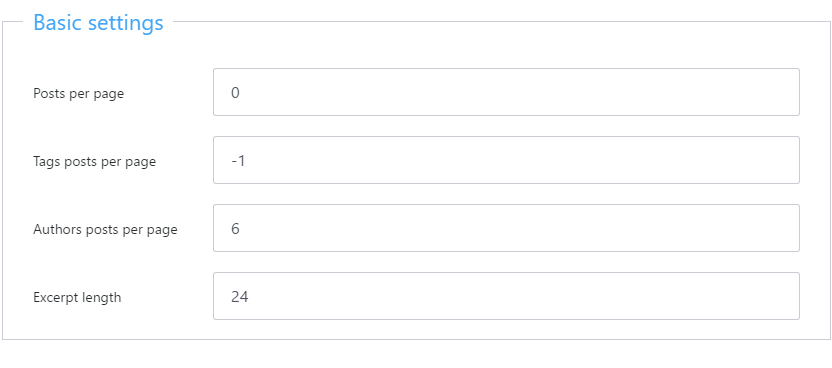 From a computing point-of-view this function made perfect sense, but its not very intuitive; not to mention the fact that sometimes you won't want any posts to be displayed, such as if you only want the author bio page to display general info only without post links. In the beta 3 release, these settings have been modified so that a '0' in any 'posts per page' setting will display no posts, whilst '-1' will display all posts.
A nice set of quality of life improvements
It's not all big feature additions; the Publii beta 3 also includes a strong set of extra touches to make day-to-day use of the app smoother and more user-friendly, including:
Improved AMP and canonical links.
Created better error messages for the connection test to help pinpoint problem areas.
Implemented improved logging for FTP/SFTP deployment.
Added many minor improvements to the deployment module.
Improved code styling in pre elements.
Add ability to create separators with notes in theme options.
Added alert messages when user tries to test server connection without completing all required fields.
Themes updated to support post view options and the new translations API.
Squashing bugs
Nobody likes bugs, so you'll be pleased to hear that our team have put a lot of effort in to fix a wide range of problem areas in this release, including:
Fixed issue that could result in a blocked FTP upload process.
Fixed issue with media previews in the post editor.
Fixed non-working "Quit" menu item in the application menu bar (MacOS).
Fixed post count on tag pages.
Fixed crash upon FTP upload cancellation.
Fixed unnecessary addition of an empty class attribute when adding an image without a specified class.
Fixed issue when the class field was not set during editing of an image inside the figure element.
Fixed sticky menu issues on some themes.
Help us to improve Publii
We're still in the process of adding features and other improvements into Publii; that's why it's a beta, after all! But to make sure it's the best app it can be, we need your feedback. Whether you have an idea for a feature you'd like to see, ran into some bugs you want fixed, or just need a hand with getting to grips with Publii's extensive options, feel free to drop in to our Community Support Page and let us know what's going on; we're always grateful for every bit of feedback we receive!