New Publii 0.35 Update Released Includes Main Tag and Exclude Post from Frontpage Options
Publii's development is rolling forward, with a big update on the horizon that'll bring a completely-rebuilt Post Editor, and introduce a brand-new Block Editor for even more customization options.
Before we get to that though, we've got this smaller update that adds some nifty little features, including Main Tag and Exclude Post from Frontpage options for better fine-tuning of your frontpage, and more!
The update is available directly from the Publii Download Section; just download and run the latest package and it'll take care of the update for you. Feel free to go and grab it now if you'd prefer a test-drive, but, as is tradition, if you want to know what's added in this release, read on...
Main Tag Option
Note: You'll need to update your theme as well as the Publii app before you can make use of this feature; you can double-check how to do this in the Publii Documentation.
In some Publii themes the frontpage post preview doesn't only show the post title and a text excerpt; it also displays the tag that the post is connected to. The issue here was that it simply took the first tag from the list, so you had to be mindful of the order in which you added the tags to your post. By introducing the Main Tag feature, we can simplify the process.
Now when you add multiple tags to a post a new field will appear, "Main Tag". Here, you can select which tag should appear with the post on the frontpage.
For example, in the TechNews tech portal theme, each post preview on the frontpage includes a colour bar that shows the tag that the post has connected to it, such as News, Devices etc...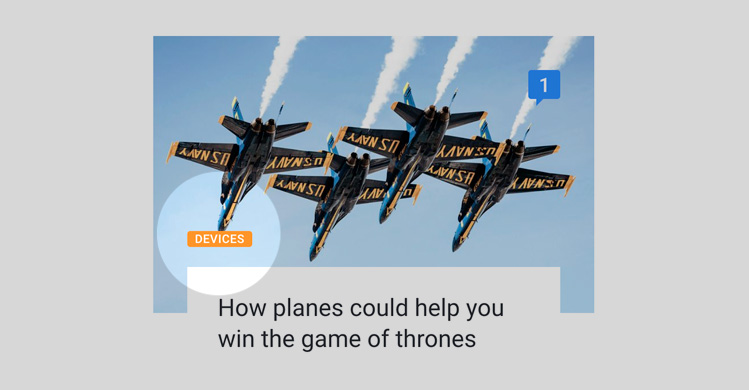 In earlier versions of Publii if you added multiple tags to a post, TechNews will take the first tag added and use it in the colour bar; this could be a problem if you didn't pay attention to the order you added the tags. With main tag, you'll be able to specify exactly which tag should be displayed in the colour bar as you create the post.
Give it a try, but remember that this change only applies to themes which make use of the tag in the previews, such as TechNews, Taste et al; other themes without this setup will continue to work as normal.
Exclude Post from Frontpage
One of the problems with pulling frontpage articles from all tags is that you can end up with duplicate entries; if a particular post has been set to be featured in the hero section, for example, then it may be displayed again in the post listing further down the page. To fix this, an option to include or exclude a post from the frontpage has been added to the post options alongside the "mark as featured/hide" options.
When enabled, the post won't appear in any frontpage showcase sections, but will continue to appear in listings and other pages that generate post lists, unlike the standard Hide option.
Other new features
Alongside these more noticeable additions, there's also a few other features added to smooth out the usability of the app, and provide some new helpers for developers. These include:
Option to disable pagination generation for authors/tags - When enabled, all posts associated with a particular author or tag will be displayed in a single page list, rather than paginated between multiple pages as with the frontpage.
Separate custom CSS for AMP - With this addition it is possible to create unique custom CSS for your main and AMP pages, rather than a single set of custom rules for both.
New Handlebars helpers - join, concantenate, and contains helpers have been added for theme developers to make use of.
New global variable - Alongside the new helpers is a new global variable, @utils.buildDate.
publii.files.json file is generated now during manual deployment - it saves a bit of time when manually deploying a larger website via FTP. 
Improvements
Not wanting to break with tradition, we've also added some new enhancements and bugfixes as we've done in every release! Here's what's been changed this time around:
The 'Simple' theme is now set as the default theme for newly-created websites.
The 'Enter' key can now be used to confirm dialogue windows.
GitHub Pages now supports pages which include up to 4000 files (previously the limit was 1000 files.)
Increased GitHub API timeout to 30 seconds (was 10 seconds).
Improved Related Posts section for more accurate generation.

Added focus on the search box in a popup with a list of websites
Post slugs now used as search criteria under the post view.
Updated Electron to 5.0.6.
Removed Google+ from theme options; may it rest in peace.
Bugfixes
Fixed issues with internal links in excerpts.
Fixed arguments handling in the GetPostsByTags Handlebars helper.
Fixed incorrect behaviour of the Theme Settings radio buttons.
Fixed issue with syncing dot-files via the GitHub Pages API.
Fixed tag assignment during WP Import.
Fixed issues with loading external images in the relative paths mode.
Fixed internal links resolving in RSS/JSON feeds.
Fixed issue with rendering the homepage as a page in AMP.
Fixed issues with multiple monitor setups.
Fixed option for excluding folders from the sitemap.
That's all for this release, but stay tuned; we've got more updates in the pipeline! If you want to stay on top of the latest developments, you can follow us on our Twitter page, or for up-to-the-minute info on what's being added, check out our GitHub project page.